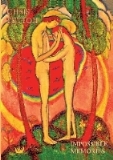 Chris Tutton - Poet
Welcome Performance Poetry and Harp Books Workshops ACE 2014-2015 Contact
Short Chapters From Sunset - released on the 4th of August 2023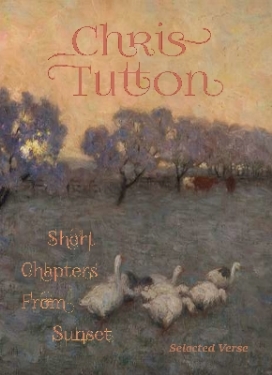 The existential poetry of Chris Tutton is imbued with an uncommon sensitivity. In this, his eighth collection, familiar notions of love, loss, identity, communication, vulnerability, language and truth are exquisitely deconstructed, affectingly re-evaluated; laid bare and scrutinised with a philosopher's eye.
Published in 2023 by Avalanche Books ISBN: 9781874392200. 143 pages. Available internationally.

The Failing of Angels - released 10/10/2020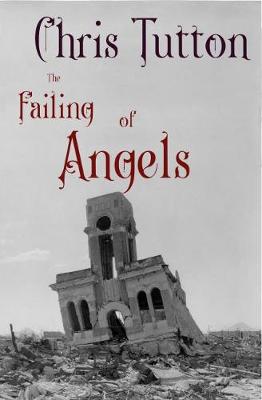 Disaster is only a handful of words away. And they are already being spoken.... An abused young boy craves the affection of his crusading mother, who brutally rejects him in favour of cultivating the dependence of lonely and desperate strangers. Acolytes who will, when promised emancipation from their suffering, cater to her every bizarre and catastrophic whim without question. Poignant, harrowing and humorous, this poetic, bitter-sweet, dreamlike fable examines the corrosive pain of social isolation and emotional vulnerability, the devastating fragility of devotion and the power of love to transport us to perfect, imperfect and dangerously unpredictable places.


'I have never read such beautiful writing - I was stunned! The most beautifully written coming of age story - EVER!!!'
Robert Pisani, thebobsphere.wordpress.com
'One of the most strikingly written books I've read all year, full of alliteration, rhythm and unusual images. A strong, heady brew of language that's well worth reading.'
David Hebblethwaite, David's Book World
Published in 2020 by Avalanche Fiction ISBN: 9781874392040. 398 pages.
Read review
.

AN AGE OF REMEMBRANCE
In the monastery of your arms rests a
lawn of braille where I garden sleep,
by the millhouse of your summer lips
and the breath of your slumber song,
beneath the open parasol of your kiss,
among downy-soft hatchling mornings
where we seeded ourselves meadows of
wilder flowers; you, musk mallow pink,
shimmering down to the river
in a cloud of wings.
from Impossible Memories and Feathers of Wind CD
Poet, novelist, raconteur, maverick, wit; for more than thirty years Chris Tutton's books, performances and workshops have beguiled, amused, entertained and educated.
Chris has performed his idiosyncratic blend of ravishing linguistic dexterity and intelligent humour throughout the UK to great acclaim, in venues as diverse as the Lyric Theatre, Hammersmith and St Peter's Church, Oundle. He has often been seen and heard on national television and radio and is a regular guest at many major literary festivals.
'The master of the short poem'. . .'It is so good to see the ability to write and to perform combined so effortlessly'
Ned Sherrin
'Absolutely beautiful'
Alexander Waugh
'Dramatic passion and dignity'
The Sunday Times
'A great humorist as well as serious commentator'
The Nehru Centre, Indian High Commission
'A performer of great charisma and humour, his poetry is shot through with vitriolic wit'
Bath Literature Festival
'Disturbing and amusing pieces from an offbeat mover. There's a surprise on every page – dive in anywhere!'
Psychopoetica
'Chris Tutton was described as having a "sensitivity always associated with the best poets" (Marcus Moore). This was obvious in his reading at The Beehive; the audience were responsive to his sharp wit. Tutton's poetry was a mixture of descriptive, emotional observation and short adept quips, often containing polemic views on religion. He expressed cynical views on the subjects of fashion and human conformity, with experienced knowledge and a sense of wisdom.'
Cheltenham Literature Festival: Literally Speaking
'. . . short and sweet poems, with a great deal of wit and subtle observation'
Bath Chronicle
He has also held various residencies, most recently at Warminster and Chippenham libraries. One of Chris' residencies was cited by the BBC as being 'the perfect example of a successful collaboration between the BBC and the Library Service.'
Chris is a winner of The Sunday Times Interaction Community Theatre Award.